New York
---
---
AC/DC power supplies, EMI Filters, AC/DC adapters, DC/DC Converters, Hi Reliability Power Converters, Linear Transformers, Medical Power Supplies, COTS Power Supplies, Ultra Low Leakage Power Supplies, Medical Isolation Transformers, Liquid Cooled, Air Cooled, or Environmentally sealed.
---
---
Multilayer Ceramic Capacitors: Radial, Axial, DIP, Chip, Microwave, Specials, Arrays, Military and Commercial. Tantalum Capacitors: Radial, Axial, Chip, Military and Commercial. Filters, Resistors, Oscillators, Crystals, Piezo Devices, Resonators.  Connectors: On Board, Board to Board, Wire to Board, and Wire to Wire – Torson, DIN, Post & Box. IDC, FFC/FPC, and PCMCIA/JEIDA.
---
---
Trimming Potentiometers, Precision Potentiometers, Automotive Position Sensors, Modular Contacts, Switches, Resistor Networks, Resistor/Capacitor Networks, Capacitor Networks and Input Devices, including Panel Controls, and Encoders. Circuit Protection, including an extensive line of PPTC Resettable Fuses, Thyristor Surge Protectors, Telecom Fuses, ESD Protectors and Line Protection Modules. Bourns GDT Products group includes Gas Discharge Tubes (GDT), Telephone Station Protectors, 5-Pin Protectors, Industrial Signal and Data Line Protectors, Chip Diodes and Inductive Components. Bourns also offers custom hybrids, including multi-chip modules.
---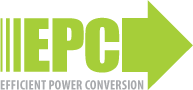 EPC is the leading provider of gallium nitride (GaN)-based power management technology and is doing more than just improving efficiency of electrical power. It is also enabling new, life-changing applications that didn't exist five years ago. From
wireless power
and
autonomous vehicles
to
high-speed mobile communications
,
low cost satellites
, and transformations in
medical care
, among many others, GaN is becoming the preferred technology for progressive companies that are eager to remain at the forefront of their industries.
---
Everspin's MRAM technology revolutionizes non-volatile memory by storing data using magnetic polarization rather than electric charge. With infinite read and write endurance, MRAM retains data for decades without the need for a battery.
Standard asynchronous, parallel MRAM is available from 256Kb to 16Mb. Serial MRAMs are available in sizes from 256Kb to 1Mb.
---
---
Standard and Custom Optical Switching Solutions at component and system level. Transceivers, BIDI, DVI, SDWDM, ROADM and CameraLink are offered.
---
Miraco designs and sources flexible printed circuits (FPC), flat flexible cables (FFC) and customized wire harnesses for our customers worldwide.
The largest independent embedded memory and storage solutions manufacturer in Europe, was created through a management buy-out from Siemens Semiconductor in 2001. With over 20 years of experience in the memory & storage industry Swissbit has become a world class leader in technology, supplying high quality, high reliability memory & storage solutions with all established DRAM and Flash interfaces.